The Lodge
Hochrindl is the ideal starting point for your vacation. In the vicinity, numerous summer and winter activities are possible in the beautiful nature.
We welcome you in a cosy and comfortable environment. We are going to unburden you; this by offering the tranquillity and possibilities, so you and your family can discover the most beautiful places in the area. For young and old, there is a wide range of activities.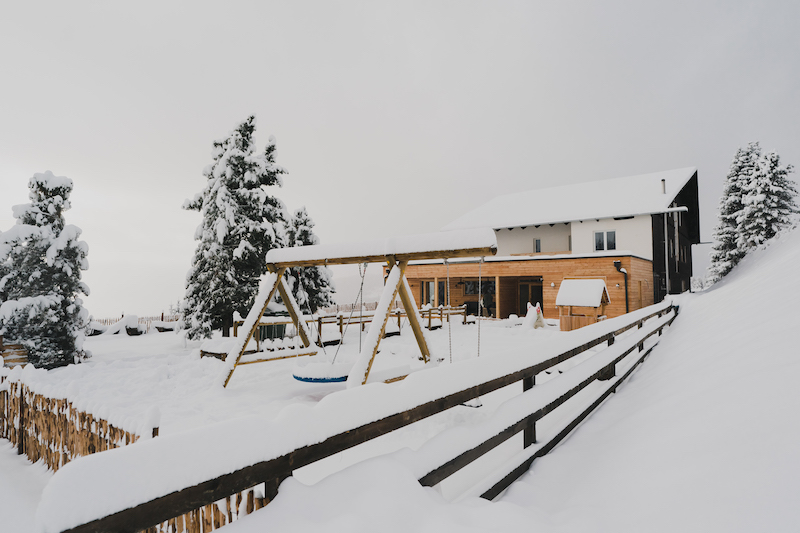 Apartments
There are 7 apartments in the Lodge. All of them were stylishly renovated in spring of 2021 with sustainable materials. We also offer ecological solutions for everyday applications, out of respect for the beautiful nature.
---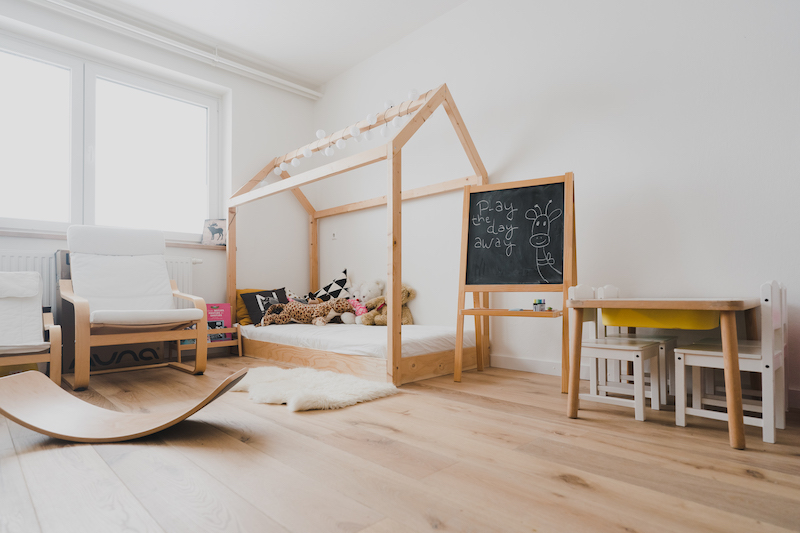 Children
Of course, we have also thought of the youngest members of the family. In addition to a nice indoor playroom. Nockalm Lodge has a large fenced-in garden where the children can play, while the parents can relax in the common room or on the cozy heated terrace.
---
Family
Children are more than welcome with us.
Cribs and high chairs are available. Even a baby bath can be obtained free of charge.
The children will not get bored easily here. From durable toys inside to a challenging play area outside.
The enclosed garden ensures that you as a parent can quietly enjoy the beautiful view, while the children are safely playing.
Not only the Lodge, but also the surroundings are completely geared towards families. Make a wish list and we will find the best addresses for you.
Sustainable
During the renovation in the spring of 2021, we will consciously think about the changing world. We also want to do something for an eco-friendly environment. That is why we work with many natural materials such as wood, bamboo and wool. But we go a step further, such as offering eco-soap, ecological kitchen materials, bamboo toilet paper, sustainable toys ... And we ourselves clean with ecologically responsible products. The list is certainly not endless and every day we look for new ecological solutions for everyday life.
Relaxation
There is a wide range of activities in the area, but when you are at the Lodge all the stress disappears and you can enjoy, together with your family, the peace and quiet and the beautiful view. On the mountain in Hochrindl you will not be bothered by industry, busy traffic or loud parties. It's pure enjoyment of your well-deserved vacation.